Meri gives you all that she knows about her missing sister, its a sad story, but one that leads you believe Port Peril may actually be the best place to go. If you could raise your standing among the Hurricane King, you could leverage that status as a Free Captain to gather information from other Free Captains to try and locate Meri's sister Triss.
So the Captain calls for a course to be set in for Port Peril and the Wicked Wench tacks westwards and you sail on toward infamy! First stop, home, Tidewater Rock is on the way, and you haven't been back there in an age. Roderick hasn't seen his wife in months, and you need supplies and so you sail for many days until The Rock comes into view. As you sail into bay you can see the tower mobilizing for defense, for your ship is unknown to the defenders and Lady Agasta.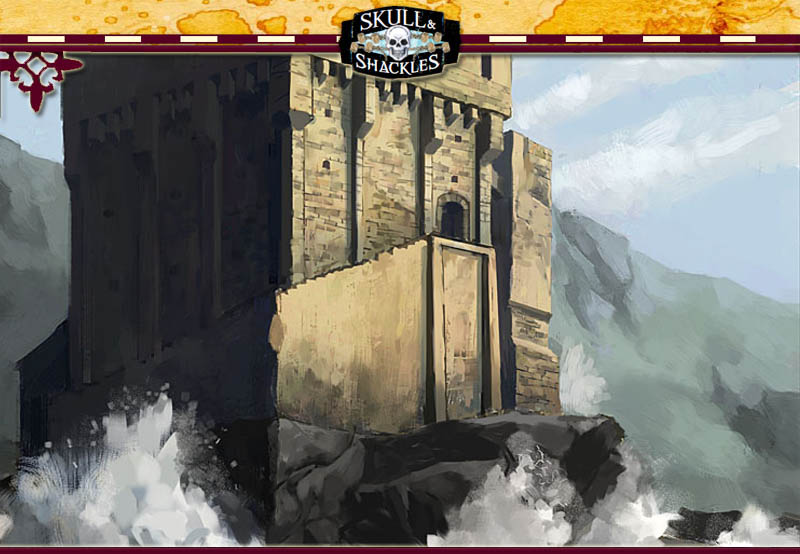 You quickly make your announcements that its you and you are welcomed home. You resupply, and report in. A good meal, a soft bed, and some more time together before the difficult part begins. So the next morning you are sailing north by northeast along the channels that splits Motaku Isle from the mainland. As you have been going you've seen some traffic, minor fishing boats, a large ship too far on the horizon to worry about.
Today however, today you see something that draws your attention -- a Chelaxian Merchant Ship heading for Sargava in the south!