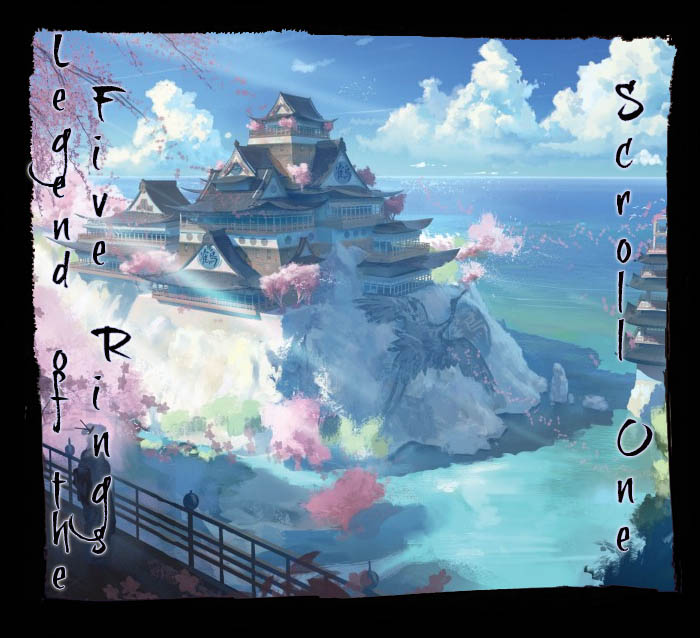 In the world there is nothing more submissive and weak than water.
Yet for attacking that which is hard and strong nothing can surpass it." -- Laozi
Kōnotori Mura : White Stork Village
Yesterday was a day of travelers, of Torekkā, of new arrivals and wanderers. Yesterday was a meeting of old friends, of family of strangers. Like how small pebbles thrown into a pond make ever reaching circles that touch on and intersect with other ripples or other items in the pond, so too was yesterdays many meetings. Perhaps its kismit, or fate, or the Fortunes, or pure coincedence, but what started as a single dinner invite has turned into a great feast in the Magistrate Doji Hirawara-sama's estate.
Five unlikely samurai from different walks of life, from different clans, with different reasons have all received an invitation to the party. The invitations were very nice, on fine Crane paper, brushed with a skilled hand. "Your honorable presence is requested to attend dinner tonight at my humble estate. Please arrive at the hour of the Rooster (6pm). - Signed Doji Hirawara, Magistrate of White Stork Village"
Some of you are guests of others, of family or masters, of new friends, or simply by your own virtue. Regardless, you have received in the invite, and you can not refuse it now without a loss of honor. That leaves you the day to ready yourselves before the evening hour arrives.